Origins of Our Church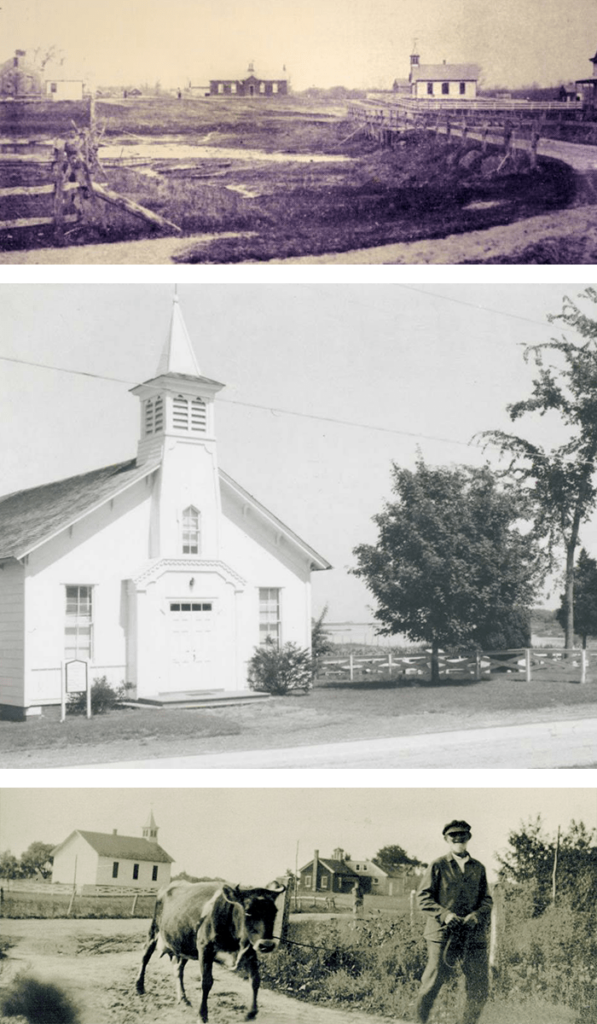 The First Presbyterians in Springs traveled by horse and buggy (or farm wagon) to the church in the village. By 1880, some of the residents of Springs, began to hold worship services and conduct a Sunday School in their homes or in the one room schoolhouse that stood where Ashawagh Hall stands today. On July 17, 1882 the Presbytery of Long Island approved the establishment of the Springs Chapel under the guidance of the First Presbyterian Church, and the minister from that church would be expected to lead both congregations.
On August 24, 1882, the new chapel was dedicated. The land had been donated by members of the Miller family, whose descendants still live in a house across the street from the church. The Chapel was built in 1882 by contractor George A. Eldridge of East Hampton at a cost just under $1000, including the steeple. Capt. Sineus Edwards provided the bell that still hangs in the church steeple. He purchased the bell in Albany and sailed it down the Hudson River and Long Island Sound to his landing in Accabonac Harbor, in sight of the Chapel.
The education and parish building was added in 1955, and the Springs Chapel was chartered as an independent, fully self-governing Presbyterian Church in 1971. The Rev. Paul Cunkle, for whom the Fellowship Hallis named, served as pastor of the church in Springs and Amagansett until his retirement in 1981. The first manse was donated by Sam Duncan in 1985. A new home for our pastor was built in 2004.